Why I Landscape - A Happy Career Story
I don't know many people who have come to landscape design in a linear path. I certainly didn't. Of course, there are some wise young people who are inclined to study botany or horticulture or one of the related design practices in college, but that isn't my story. I am one of the many people who seem to find landscape related jobs as an antidote to another era in the their working lives.
When I was a kid I wanted to be an astronaut. I followed my space and flying dreams for quite a while. I learned to fly shortly after I learned to drive. I pursued a degree in physics, and after college, I happily worked on F-18 flight simulators and I also wholeheartedly enjoyed adventures in launching satellites around the globe.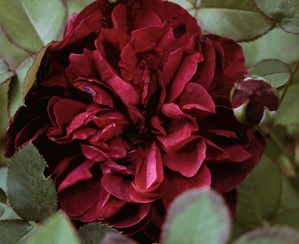 But then, without good career guidance, I meandered my way into management levels of software engineering at companies that I found deeply uninspiring. I had a series of jobs that left me broken and hating my day-to-day life so much that I often cried my way through my morning routine.
Getting laid off by Nortel Networks (as part of their infamous implosion in 1999-2000) was a blessing for me. It allowed me to find a new path that has been just as exciting and satisfying as chasing the dreams I had as a kid. That new path started with a visit to the Chelsea Flower Show and brings me to where I am now. I'm a garden designer, teacher, author and speaker who generally works in the realm of garden related media and I love my job. It suits my appreciation for design and beautiful things and my love of being outdoors and physical activity. It combines science and art and it has been a career that I can make what I need it to be. I've found extraordinary flexibility to continuously invent and re-invent my career path and make it what I need it to be for myself and my family.
Continue reading on the Pith + Vigor blog. 
For 18 years, Rochelle has worked as a landscape designer, author/writer, and design teacher. She's designed residential and hospitality (for hotels, restaurants, and spas) gardens across the USA and in the UK, Europe and the Middle East. After many years of teaching garden design topics in person, she launched the PITH + VIGOR Boot Camp series in early 2018. Through her blog, social media, and online courses (Garden Design Bootcamp and Planting Design Boot Camp) she aims to help homeowners learn how to confidently design and create home gardens that reflect their own personal and unique style.
Explore More