Featured Event: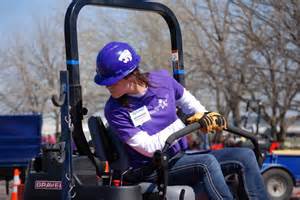 National Collegiate Landscape Competition
March 18-21, 2020
Michigan State University - East Lansing, MI

The National Collegiate Landscape Competition (NCLC) is an annual three-day competition and networking event for students enrolled in interior and exterior horticulture programs at two- and four-year colleges and universities from across the country. Annually, more than 800 landscape industry students demonstrate their skills in real-world, competitive events coupled with an outstanding Career Fair. NCLC provides professional landscape firms with unparalleled opportunities to meet and recruit next-generation landscape industry superstars.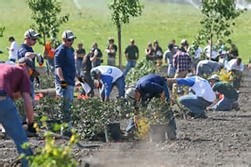 In 2019, 64 colleges were in attendance with 844 students competing in 29 green industry related events. Students also had the opportunity to meet and interview with 100 companies who participated in the career fair. More than 450 industry representatives were in attendance and supported the event as sponsors or with career fair booths. Additional information is available here. Watch a video about the National Collegiate Landscape Competition here.  
Other Learning and Networking Events:
LANDSCAPES 2019
October 15-18, 2019
Louisville, KY
LANDSCAPES is the largest landscape and lawn care industry educational and networking experience of the year. Held in conjunction with the GIE+EXPO and Hardscape North America, the event hosts nearly 750 indoor and outdoor exhibits, provides more than 40 educational sessions featuring the industry's most successful entrepreneurs and leading business experts. It focuses on topics that address business managers' most pressing concerns, emerging trends, and strategic solutions to common (and uncommon) business questions. LANDSCAPES has education for every learning style, so attendees have the option to participate in facilitated round-table discussions, case studies, town hall panel discussions, deep-dive workshops, lightning round 20-minute presentations, and one-on-one peer mentoring sessions. This is an unparalleled opportunity to increase knowledge, build new relationships, and achieve business success. Additional information is available here. 
TRAINING IN YOUR AREA
Additionally, there are state and local associations throughout the country that offer training, networking and learning opportunities.  To find an organization near you, search here. 
Explore More