Landscape Careers for STEM/STEAM Students
Sciences, technology, engineering and math disciplines seem to be top of mind in modern-day education. The lawn and landscape industry should be top of mind, too, for any career-focused student interested in STEM (science, technology, engineering, math) or STEAM (science, technology, engineering, the arts and mathematics) fields.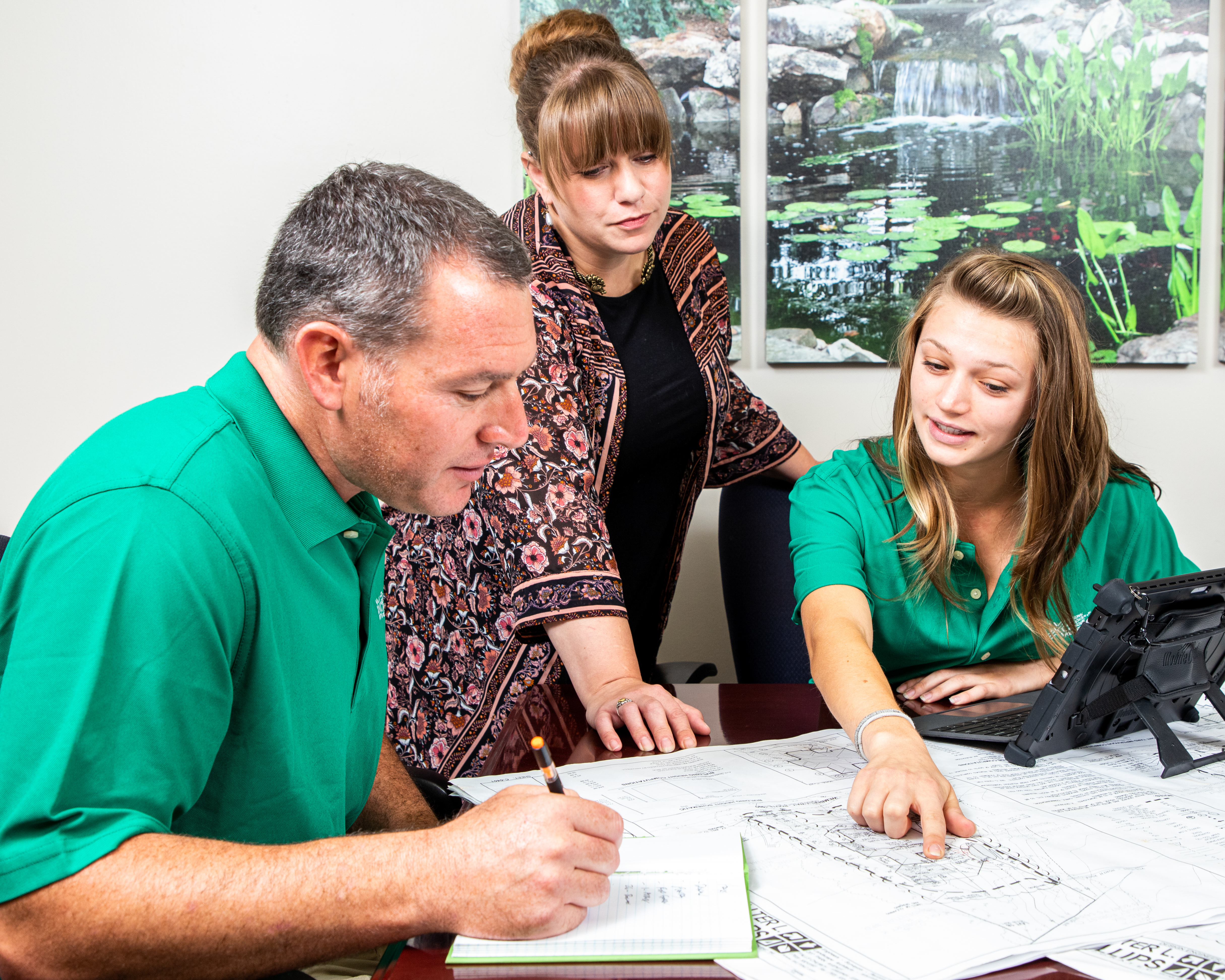 Environmental sciences are gaining more ground now as sustainability and green initiatives get more attention. The earth needs vegetation, and those educated in the sciences are critical to the care and maintenance of it. Understanding the trees, plants, shrubs and soil that surround people every day requires a knowledge of science and the technology that can be used to achieve the desired results. Everything from taking measurements of land, trees and other plants, to evaluating a potential design and the needed numbers to pull off that design, requires the use of math.
Here are some careers for STEM or STEAM students available in the lawn and landscape industry.
Arborist
Who will take care of the trees? To be able to determine the health of trees, and how to treat them should they become diseased,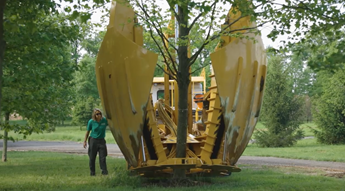 is the work of an arborist. An arborist can provide a number of services, including tree pruning, removal, emergency tree care, planting, and plant health care. Careers in arboriculture can also include consulting, tree risk assessment, and cabling or bracing trees. Find more information here about arborist job opportunities and the potential earnings for this STEM career pathway.
Green Roof Designer or Planner
For myriad reasons, green roofs and related walls or facades are increasing in popularity in regions across the world. These designs bring so much to their environment, including energy efficiency and other sustainability benefits, and health benefits for people living or working in the building or related area.
The North American region still is growing in its use of such green features and is not as advanced as regions such as Europe. The underlying message is that there is considerable room for market growth, and thus job growth.
For STEM/STEAM students, green roof designing offers an opportunity to start a career in an emerging field. If a building owner wants to have a green roof installed on his or her roof, there is a considerable amount of information that has to be gathered by someone trained in the sciences and math. That information includes the slope of the roof, the structural loading capacity, and various other factors such as the amount of rain and sun the roof gets in order to select the correct plants and make adjustments for water drainage and usage.
Horticulturalist
The use of science, math and technology skills in horticulture is limitless. Jobs that a horticulturalist can do include specializing in ecological landscapes and urban forestry; design parks and botanical gardens or even own a landscape business. Horticulturalists can also specialize in turf management, with work in overseeing sports playing fields or golf courses. There even is a specialization of horticulture called viticulture where someone trained in the science and technology of vineyards can manage or own a winery.
There is always a need for research, so those skilled in the scientific world (like STEM students) can very easily conduct needed research for the abundance of plants and vegetation. Scientists schooled in horticulture also may be able to focus on creating new varieties of plants and solving problems such as how to increase plant yields or drought resistance, according to the site.
Landscape Architect/Designer
Think about the beauty and appeal of places like Central Park in New York City or Lincoln Park in Chicago. The layout, display, choice of plants and hardscapes – all of those decisions had to be made by a person or group of people trained in landscape architecture and design. And career landscape architects must study and possess training in science, technology, engineering, art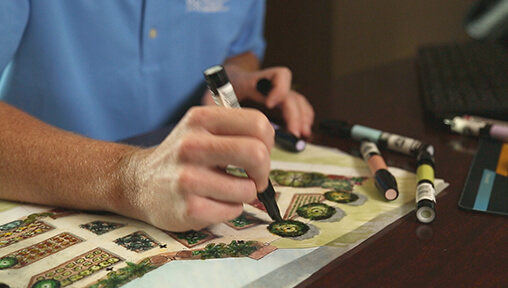 and math (STEAM).
Landscape architects and designers must be able to plan for the long term, choosing plants, shrubs and greenery that are sustainable and able to be maintained in the climates of their respective regions. Central Park has been in existence for more than 160 years. The park was designed by journalist and agriculturalist Frederick Law Olmsted and architect Calvert Vaux. The design is considered one of the great masterpieces of American art.
Famous parks aren't the only places where landscape architects and designers can find work. This skill set is needed for commercial and residential properties and is ever-changing with the growth of urban areas.
Interiorscaper
Interior landscape professionals (interiorscapers) take care of landscaping within buildings and facilities. Think hospitals, hotels, shopping malls or the like.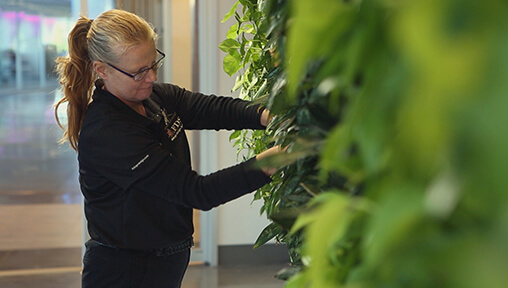 More and more green spaces are being designed within such facilities. In order for that work to happen, the industry needs professionals skilled in sciences like floriculture (cultivation of flowers) or botany (the scientific study of plants). You can learn more information about this career path and its earning potential and even explore current job openings here.
These five careers illustrate only a few of more than 100 possible careers for students interested in STEM and STEAM paths. Other possible pathways include pest management, turf science, hardscaping, irrigation and more! There is unlimited potential, and the path a student chooses to take can be expanded as far as he or she wants to take it.
Interested in finding your own path forward in the landscape industry? Learn more about STEM/STEAM career pathways that may interest you, including educational requirements and salary ranges.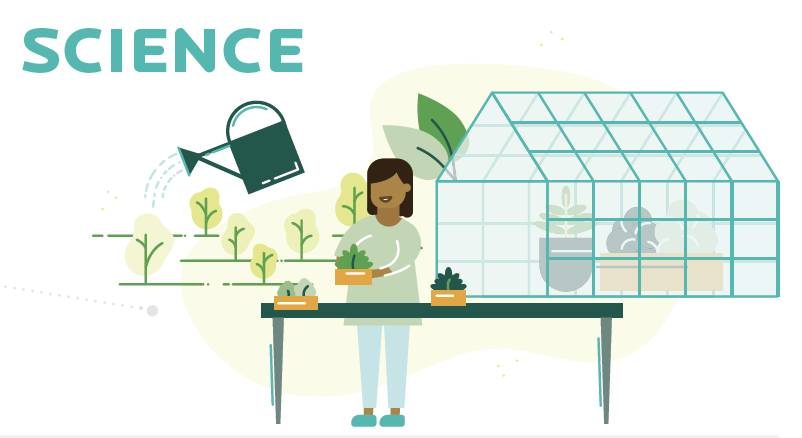 Discover STEM Careers
Discover STEM Careers
Whether you have a passion for science, technology, engineering or math, there's something for you in this industry. Learn how to pursue a rewarding, lifelong STEM career as a landscape professional!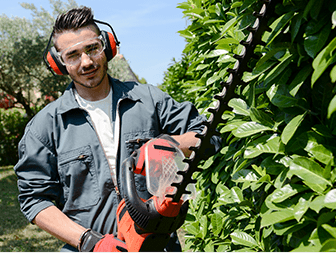 Calling all job seekers!
Calling all job seekers!
Search the Job Board to discover industry careers.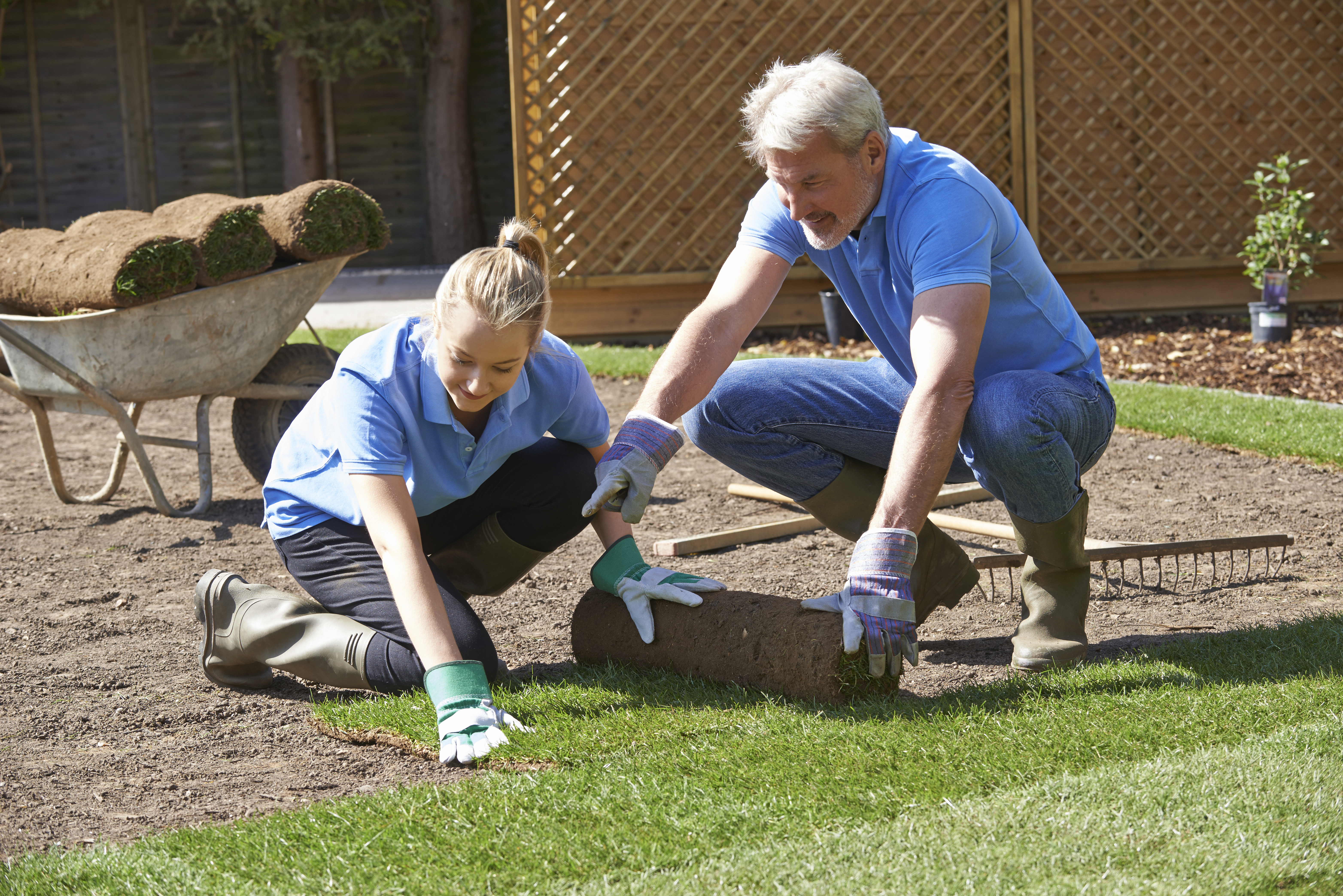 Landscape Management Apprenticeship Program
Landscape Management Apprenticeship Program
Ready to jumpstart your future as a landscape apprentice? Learn more about the program or contact NALP to find a sponsoring company in your area.
Explore More