Landscaping Job Duties & Career Information
The professional landscape industry is broad. There are many career specialists whose job duties play an important role in the health, well-being, and beauty of the landscapes we enjoy. For instance, an agronomist's work is most closely associated with what they do below ground, with soils and soil science, while an arborist works above ground, specializing in the planting and maintenance of trees. There are professionals who spend good parts of their days outside and those who like spending time inside, on the phone, on a computer or in a science lab. There are those who work in the field and those who supply essential products and equipment to create and maintain landscapes. Landscape professionals include entry level employees, executives, and CEOs.
Regardless of the specific job duties and responsibilities, all of the men and women associated with creating and caring for the green spaces we enjoy are landscape professionals – and they are passionate about their careers.
People often seek employment within the industry but don't know specifically what they want to do or how to get started. That's okay! With over 300,000 landscape professionals hired every year, there's a job with a career advancement path just waiting for committed individuals who are ready to learn and work.
Find descriptions below of the various and varied career opportunities available in the landscaping industry. Each position includes information on the duties for which the role is responsible.
Entry Level Landscaping Career Information - Introductions to the Industry
There are numerous entry level jobs for those looking for training and experience to help them succeed. Some of these include:
Customer Service Representatives – Some

 

landscape 

professionals work inside, supporting the outdoor operations. Customer service representatives answer questions, troubleshoot problems and present a professional and courteous image for companies

.
Equipment Operators – Certain landscape projects, such as installation, require forklifts and bulldozers to move dirt, dig holes and carry heavy objects. Equipment operators, with proper on-the-job training, are often the first professionals to touch a new landscape project.
Hardscape Technicians – Install hardscape projects including patios, walkways, steps and retaining walls to complement the landscape on residential and commercial properties. These professionals have excellent planning and execution skills, and receive satisfaction from building a project from start to finish.
Installation Technicians – These professionals install flowers, shrubs, turf and trees and non-living elements like irrigation systems and hardscapes such as patios and retaining walls. Operators frequently use equipment, often heavy-equipment, to help with their jobs. Work is most always done outdoors and can be physically demanding. Those who are good at logistics generally excel in these positions.
Landscape Maintenance Technicians – These professionals keep landscapes looking beautiful.They work in residential and commercial settings pruning, mowing, mulching, edging, fertilizing, testing soil, aerating, etc. 
Lawn Care Technicians – These professionals inspect and treat lawns to ensure their good health by applying fertilizer and other turf care products.
Irrigation Installation and Service Technicians - Properly designed and maintained sprinkler systems require professional service to ensure landscapes thrive. Irrigation technicians ensure they are in good working order using substantial problem-solving skills.   
Office Personnel – There are a variety of talented people needed to keep offices functioning. While some such jobs, like accountants or marketing specialists, require specific training, others such as clerical and administrative support staff are aided by organizational skills, strengths in multi-tasking, and pleasant personalities. 
Tree and Plant Care Technicians – There is a lot of care required by trees and plants. Some must be done by trained and licensed arborists, while some maintenance work – like basic pruning - can be done by technicians, under the guidance of those knowledgeable about tree and plant science.
All of these positions offer career advancement opportunities.
Those who demonstrate the skills, work ethic, and aptitude at their job duties are often promoted to positions of increasing responsibility. If you are intrigued by the landscape industry and don't know exactly where to get started, search for employment here or contact a landscape professional in your community for more career-oriented information.
Careers for those Trained and Educated - Demonstrating Talent and Success
There are many industry positions that require specific knowledge. For some such positions, relevant college degrees are required for employment. And for others, landscaping apprenticeship and on-the-job training provide the necessary grooming.
Account Managers – These managers supervise service for customer accounts including management of maintenance crews and service technicians. Experience and/or related studies are required.
Agronomists – These professionals are experts in soil and what is required to ensure plants grow successfully. Agronomists receive their training through a college education.
Arborists – Arborists are involved in planting and caring for trees. They ultimately attempt to preserve trees and are frequently called upon to use their training and expertise to do so. Several specialists within the industry work with trees; arborists earn special certification.
Crew Leaders/Foremen – Successful technicians are often promoted to manage work projects and teams of people. They may serve as crew leaders and supervise crews.
Estimators – These are some of the most detail-oriented professionals in the industry as they create lists of materials needed for jobs and calculate material costs. They work closely with team members including designers, installers and landscape managers. Mathematical and organizational skills are imperative for success in this position.  
Interiorscape Professionals – Interiorscapers bring the outdoors inside as they install and maintain plants indoors, primarily in commercial locations but sometimes in homes as well. These indoor plantings help spaces feel more comfortable, add beauty and help clean the air indoors. 
Landscape Designers and Architects – These artists create plans to renovate or install new landscapes and create hardscape and softscape designs for new buildings. Landscape architects must be licensed.
Nursery and Greenhouse Operators - Landscape professionals use millions of plants each year, plants that are generally grown in nurseries and greenhouses. These specialists are invested in growing healthy plants.
Project Managers - When landscape professionals gain experience, organizational and time management skills and master client relations, they are often promoted to become project managers of landscape accounts and projects.
Purchasing Managers – These professionals negotiate with vendors to ensure each job has the best products available at the best price. They interface with designers, estimators and contractors a great deal.
Management and Executive Opportunities: Enjoying a Thriving Career
Those who have demonstrated success in their career often find themselves in senior management and executive positions where they can best support their company's business. In these roles, professionals become increasingly responsible for helping customers, mentoring staff, ensuring profitability and exploring new business opportunities. Senior landscaping positions with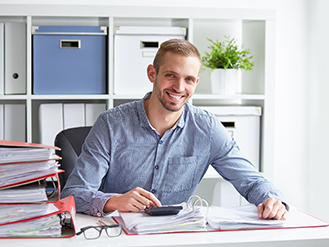 such job duties include branch managers, regional managers and vice presidents, business development managers, and company owners. Most corporate leaders have progressed through their careers as landscape professionals; however, others have enjoyed success in other fields and now combine their business prowess with a love for the landscape industry. 
There are careers paths for those who like high pressure and those who don't. Those who love to hit the books will succeed in the industry as can those who prefer the value of on-the-job training. Technicians, supervisors, managers, sales professionals, soon-to-be graduates, career changers, scientists, and others looking for strong career opportunities that will allow them to make a difference should consider becoming one of the almost one million men and women who proudly call themselves landscape professionals.
Explore More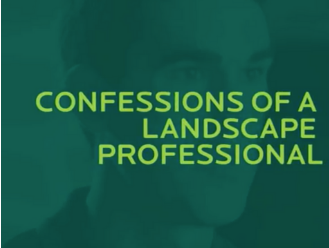 Click now to hear Sean's story.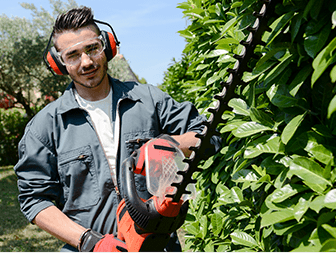 Testimonials from the Field
Testimonials from the Field
Learn why landscape professionals love what they do.
Explore More