Guest Blog: I Discovered My Career In An Unconventional Way

I discovered my interest in landscape design and construction in an unconventional way. At a young age, Doc, a family friend, introduced me to his hobby of breeding Japanese koi fish. He gave me some koi fry — baby fish so small that you can hardly see them — and he taught me to raise them and cull them, and then to breed them. When they got too big for the aquarium, I built a pond for them, and from then on, I was hooked (no pun intended). After building the new home for the fish, I knew I wanted to build outdoor beauty through water. My pond building venture grew as I was commissioned to build ponds for other family members and neighbors.
My family was always very supportive of my interests growing up. My dad was loyal to a fault, and he taught me how to be a good friend. While he didn't have a lot of patience for my shenanigans, he always defended me outside of the home environment, whether I was right or wrong. Mom is a doer, a lover of all people, someone who acts from the heart and selflessly helps everyone and anyone, whether they want the help or not. To my Dad's dismay, she was constantly supporting my hobby of collecting living things, and she fueled my fire without budgetary constraints. Without this support from her, I certainly wouldn't have become the person that I am today. I had so much positive encouragement from my parents and grandparents and other family members to follow my passions, even when they weren't understood.
I was disengaged at school, but I was totally engaged with plants and animals. I had ten to fifteen aquariums in my room at any given time, and I filled them with lizards, fish, snakes, turtles, chameleons, even poison-dart frogs. If I could put it in a cage, I did.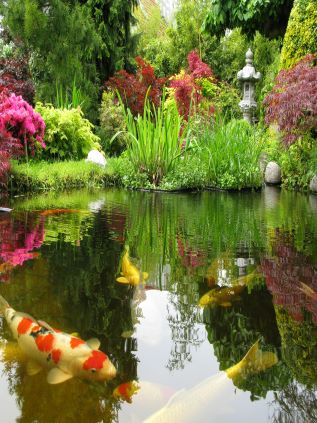 Despite my early academic hardships within the traditional school system, I eventually made it into the Landscape Management Program at Virginia Tech. In my third year at Virginia Tech, I was offered my first job at one of the largest landscape design-build firms in the country. We were doing six-figure construction jobs, and then we had to tell the clients that we couldn't provide them with maintenance to care for what we created. So, the boss said with his entrepreneurial spirit, "let's open a maintenance division." He put me at the helm of that. After two years, the company decided to go in a different direction and shut down its residential operation, which included the maintenance division. Supported by the education and on-the-job training I had received, and following my own entrepreneurial drive, I decided to launch my own company: Rossen Landscape.
My approach to running a business is very personal. I operate on feel. Senses. Awareness. Understanding what people need and what needs to be done. Attempting to see the future. Visionary stuff. Touch and feel. Having a finger on the pulse—that's what I'm best at.
My advice to young people is to figure out what you care about, and then identify the possibilities within that arena. Identify your passion, and make it part of your profession. And be ready to earn it—don't expect it to be easy.
Interested in finding your own path forward in the landscape industry? Learn more about potential career pathways that may interest you, including educational requirements and salary ranges.
Explore More