Landscape Industry Honors Our Nation's Fallen Heroes with Day of Service at Arlington National Cemetery
Hundreds of landscape professionals and veterans will convene to further beautify the grounds
during the 23rd annual Renewal & Remembrance event
ARLINGTON, Va. (July 9, 2019) – On Monday, July 15, 2019, 400 landscape and lawn care professionals from 28 states across the U.S. — many of them veterans themselves — will join together for the 23rd annual Renewal & Remembrance, the largest annual day of landscape service at Arlington National Cemetery. Organized by the National Association of Landscape Professionals (NALP), the event features landscape improvement and maintenance projects and serves as an opportunity for the industry's next generation of professionals to work alongside industry leaders.
With their hands-on services impacting more than 200 acres of the vast grounds at Arlington National Cemetery, as well as Soldiers' and Airmen's Home National Cemetery, landscape professionals will work diligently and precisely to complete extensive landscape and lawn care activities.
Projects to be completed simultaneously throughout the day include: 
Applying more than 60 tons of limestone to turf, which provides nutrients for growth;

Aerating more than 85 acres of turf grass to strengthen its underground root systems;

Inspecting, repairing, adjusting and assessing irrigation systems to optimize watering practices;

Installing native plants to control erosion;

Installing lightning protection in trees;

maintaining pavers, as well as restoring flagstones
In addition, during the annual children's program, kids ages 3 to 13 and their families, serving as volunteers from NALP, will plant flowers, learn the history of Arlington National Cemetery, which is an accredited Level III Arboretum, and honor America's veterans and their family members.
"The lawn and landscape industry thrives on giving back and creating green spaces for the betterment of our communities," said Missy Henriksen, vice president of public affairs, NALP. "We are honored to return to Arlington National Cemetery to pay our respects to our nation's heroes by donating our time, equipment and talent. For our members, it's about more than putting their livelihood to work. It's about showing the ultimate sign of respect for veterans who have made great sacrifices for our freedom, as well as providing comfort by enhancing these hallowed grounds for families and friends remembering their loved ones." 
Renewal & Remembrance will kick off at 7:30 a.m. with an opening ceremony featuring keynote speeches and a dedication of the day's work at the newly restored James Tanner Amphitheater, followed by grounds work throughout the morning. A special wreath laying by children of select volunteers at the Tomb of the Unknown Soldier will also take place that morning. Members of the National Hispanic Landscape Alliance and the Professional Grounds Management Society will also participate in Renewal & Remembrance. 
For more information on Renewal & Remembrance, visit the event website. 
About NALP
The National Association of Landscape Professionals represents an industry that employs nearly 1 million landscape, lawn care, irrigation and tree care professionals who create and maintain healthy green spaces for the benefit of society and the environment. NALP works with lawmakers and the public to protect and grow the industry and offers education, networking, training and certification programs that increase the professionalism in the industry and inspire its members to excellence. For more information on NALP, visit LandscapeProfessionals.org. For more information on creating green spaces, visit LoveYourLandscape.org and for industry career information, visit LandscapeIndustryCareers.org.
# # #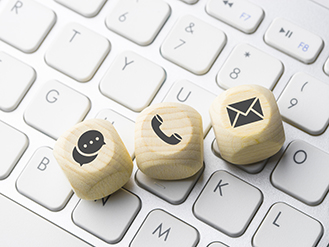 MEDIA CONTACT:
NALP Team
nalpteam@vaultcommunications.com
(610) 455-2755
Explore More