Brent Ogburn, Landscaping Business Development Manager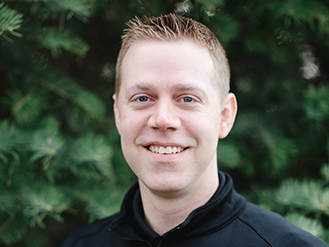 As Director of Business Development at a landscaping company, I focus mainly on networking to grow our client base, reaching out to existing clients to generate additional sales or referrals, and designing and proposing landscape projects.
When a new prospect calls our office, I talk to them about what they have in mind and gather information to determine whether they are a good fit for our company. If they are, I meet with them at their property, find out what they're looking for, and measure/survey the site. I then work with our landscape design team to prepare a drawing of the project and a cost estimate. This is presented to the client and, then, hopefully, the job is sold. From that point on, I keep the client informed and excited during the entire construction process. I may also meet our production team at the jobsite to review the design, mark out bed lines and sometimes place plants.
After a project is complete, I continue to stay in contact with clients. I work to understand what other needs they may have and figure out where we can add more value for them. Perhaps it's a maintenance contract, landscape additions or landscape services for other properties they may own. This is important for building long-term client relationships, and also for expanding our client network through referrals to family or friends.
I truly enjoy my work because every day is different.


I am passionate about great landscape and hardscape design and I love to see my vision turned into reality. However, what I enjoy most is getting to know the clients and exceeding their expectations as often as possible.
Explore More