Meet Aaron Yoder
Landscape Industry Executive/Chief Operating Officer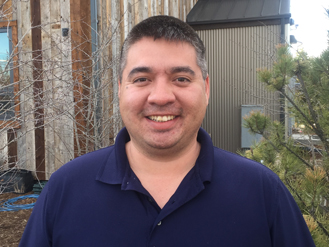 When I first started working with my current employer 10 years ago as an accounts receivable clerk, I never would have pictured myself ending up as the head of operations of one of the largest residential landscapers in the country. 
As chief operating officer, I'm primarily responsible for installing as much revenue as possible, as efficiently as possible, while maintaining the highest quality and customer service standards. My specific focus changes on a day-to-day basis, but I make every decision with this description in mind. 
Like many landscape industry executives, I wear a lot of hats, but the aspect of my job that I most enjoy is problem solving — pinpointing specific problems and working with a team to overcome them. 

For instance, it came to my attention that our field staff felt they could add more value by being more involved in the estimating process prior to sale. By changing the way our initial site visits and estimate reviews were conducted to be more inclusive, we were able to collectively boost our bottom line. Other measures affected this as well, but it's a good example of how individuals and teams can be brought together for the good of the company and our clients when everyone feels they have skin in the game. 
The opportunities for growth and development in the landscape industry are unlike any of the previous industries I have worked in, and I am very excited to see what the next 10 years hold.
Explore More