Meet Kevin Finley
Landscape Nursery Professional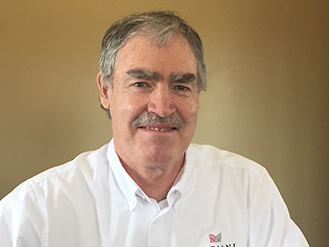 My 40 years in the nursery business have been a remarkable journey that started my senior year in college. I was certain that I was not going to go on to graduate school for sociology. Reality was setting in and I began asking myself the very simple question: What do I want to do with the rest of my life?
During my soul searching, a very smart person told me, "If you follow your passion, success will follow too. Don't make the mistake of picking a profession entirely for the money."
I knew I had tremendous passion for plants (trees in particular) and also cherished the thought of working outside. If I could do both, and also play a role in the beautification of our environment, how could I go wrong? 

The summer after I graduated, I made the commitment to become a nurseryman. I would do whatever it would take to join the industry, even without the experience or a horticulture degree. 
Degrees and experience are tremendous prerequisites, but even today, the green industry is ready and waiting for people who have a passion for plants and the desire to learn. In fact, the green industry is full of people with many different degrees, life experiences and diversity. It holds endless opportunities and a bright future for people from all walks of life.
Throughout my career, I have learned not only how to grow plants and understand the business side of nurseries, but also work with, and lead, a dedicated team of equally passionate and dedicated professionals. I wouldn't trade it for anything!
Explore More