Scott Jamieson, Arborist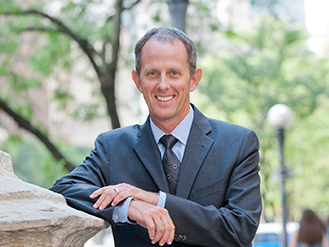 I grew up in Gary, Indiana, a very urban city, but always remember having been fascinated by trees. I decided to pursue a career as an arborist, tending to trees and other woody plants, and helping clients appreciate their trees even more.
My "job" as an arborist has never been a job; it has been a passionate pursuit of caring for trees where people live, work and play.
It all started with hands-on labor, getting up early, being at work by 6 a.m. and working long hours managing pest and soil issues with trees. I advanced to learn how to safely climb trees and discovered a new world high atop the trees I was pruning, installing cables in or sometimes removing. I learned best practices and how to use technology that helps arborists in the field. For instance, today we even use computers to "look" inside trees to determine the amount of decay in a tree's trunk. 
I started getting my hands dirty, learning the business from the roots up. I moved into sales, management and then became the CEO of a $53 million national tree care company. I now serve as the Midwest Division Manager and Vice President for the largest private residential and commercial tree care firm in the world. My time in the field was invaluable to how I view the landscape and tree care profession, and to how I lead my business unit today.
Explore More