Meet Kurt Thompson
Irrigation Technician Specialist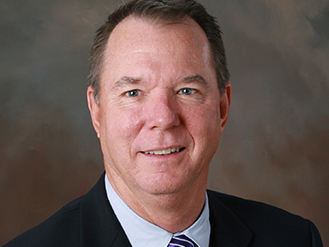 After graduating from college, I began what I thought would be my career in retail, but soon discovered it was not fulfilling for me personally.
While looking for a job in a related field, I began working on the installation crew of a residential design/build contractor and fell in love with building beautiful landscapes.

I had found my passion and quickly discovered the industry was brimming with opportunity.

I worked my way up to become a foreman and estimator for that residential contractor, and also served in these roles for a large golf course and commercial landscape construction contractor. In wanting to expand my industry experience, I moved to a wholesale irrigation distributor and served as the irrigation department manager, selling and managing people and inventory. From there, I became a regional territory sales manager for an irrigation manufacturer, and was then promoted to national sales manager. I was later asked to become the VP of sales for a master distributor of lawn care equipment, golf irrigation, and residential/commercial irrigation. I then took the opportunity to lead the irrigation division of a large landscape and irrigation service contractor. Today, I am running my own water use consulting and training business. 
Along the way, I have been privileged to work alongside talented, hardworking landscape and irrigation professionals across a variety of functions (including accounting, IT, HR, sales, management, warehousing, manufacturing and transportation) and roles (such as landscape architects, engineers, scientists, mechanics, technicians, laborers and more).
From the start, I have been associated with projects ranging from the everyday to the prestigious. I even worked for a famous PGA golf pro, all while enjoying being in and around the beauty and wonders of nature. 
None of this would have been possible if my career had not been in an industry with such vast opportunities as landscape and irrigation.
Explore More