Meet Meghan Kane
Landscaping Office Administrator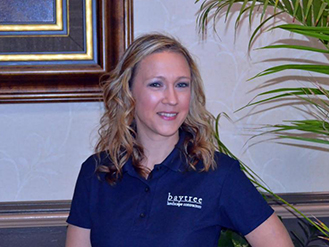 I had no idea how vast the landscape industry was before I became a part of it seven years ago. In that time, I have learned the industry is such a phenomenal community of people with such enthusiasm and love for what they do. It spurred a passion in me that, frankly, was missing in my career.
My career path represents what makes me proud to be a part of the landscape industry: the potential everyone has to succeed, to learn, to engage, to be active and to merge their passions with their career.
I started in administration as an office manager. This allowed me to have a hand in nearly every part of the business, from accounting, HR and payroll to branch management, safety and more. 
The opportunity to train multilaterally helped me grow professionally, gain valuable skills and learn which aspects of the job I enjoyed most. It enabled me to move into a role in corporate administration, which provides even more room to grow.

Now I work on corporate-level initiatives such as brand management, marketing, recruiting and leading our H-2B staffing program. And I must say, I love traveling around the country meeting and speaking with students and the general public about my company and our industry.
What is also thrilling to me is seeing how much our industry gives back. Beautifying community common spaces, cleaning up environmentally impacted areas and donating time and tangible items are all examples of projects our industry is involved in. 

For example, we recently supported a program that gives mortgage-free homes to military families that have lost a loved one in the line of duty. Projects like that are very common in our world. We support the causes that are near and dear to the hearts of our clients and the companies we work for. The mindset of our industry is one where we love to give back, and we work together to do so.
Explore More