Cristina Prevarin, Sustainable Landscape & PHC Manager at Gachina Landscape Management
Q: How did you get involved in the industry?
I grew up in the Italian countryside, helping my grandpa Gildo with all his daily activities; tending to the farm animals, the vegetable garden, the vineyard and the crops. After high school, I obtained a BS in Agricultural Science from the University in Padua. Shortly after, I moved to California and joined Gachina Landscape Management as an Account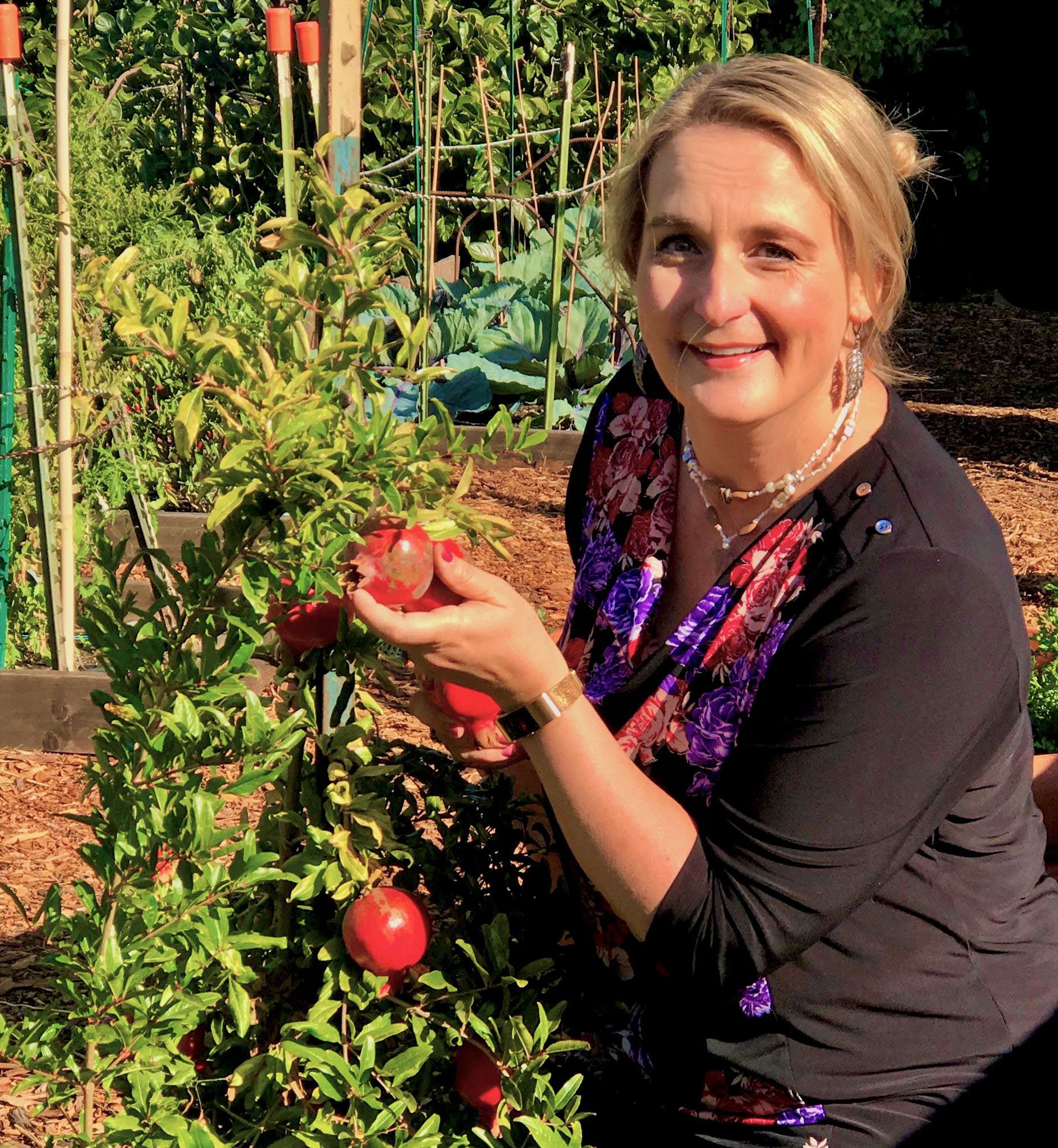 Manager in 2005. Working in the landscape industry allows me to be my best and happiest self. I enjoy working outside and with people. Every living creature, including the smallest animal and plant, has a special place in my heart.
The landscape industry has so many different facets that there is never a boring moment and even the most repetitive tasks require a different response every time because a landscaper deals with living elements: plants, trees in their habitat.
Q: What is your job and what does it entail?
For the past 5 years, I have been the Plant Health Care and Sustainable Landscape Manager. My responsibilities include:
Providing managers with advice and solutions for tree and plant health issues using horticultural, organic and/or traditional methods
Designing pollinator, butterfly and wildlife habitats, vegetable and edible gardens
Managing the organic vegetable garden, beehives and honey production
Marketing and selling Plant Health Care (PHC) services to new and existing clients
Training operation teams (including mine) on more sustainable landscape maintenance practices and all the PHC services
Researching product and application methods that have less impact on the environment and the public
Q: How has your career grown since you started?
I started my landscape career as an account manager, responsible for landscape maintenance of high-profile customers, running a 25-man crew, and shortly after, was promoted to Branch Manager and ran half million-dollar portfolio in the Bay Area for eight years. In 2015, the company wanted to highlight its commitment to sustainable practices. Having a dedicated, professional and knowledgeable team helps address tree and plant health care challenges. The team can present sustainable solutions to ongoing landscape issues. We started from scratch and in 5 years, this department has become the highlight of the company. Looking back, I can't help but notice that my professional growth coincides with the evolution of the industry. 
Q: What's the coolest part of your job?
I feel rewarded when my team comes up with solutions to resolve managers and clients' concerns, as they are relate to plants and trees health problems. Especially, when we can provide organic, horticultural solutions that benefit the environment, clients and the planet. Knowing that our industry can make a difference when it comes to the protection of the environment and the public health makes every 'crack of dawn' start worth it.
Q: What are your long-term career goals?
I have more work to do in order to spread the sustainable landscape culture and the variety of plant health care services throughout the company and our customer base. This will result in my department growth in terms of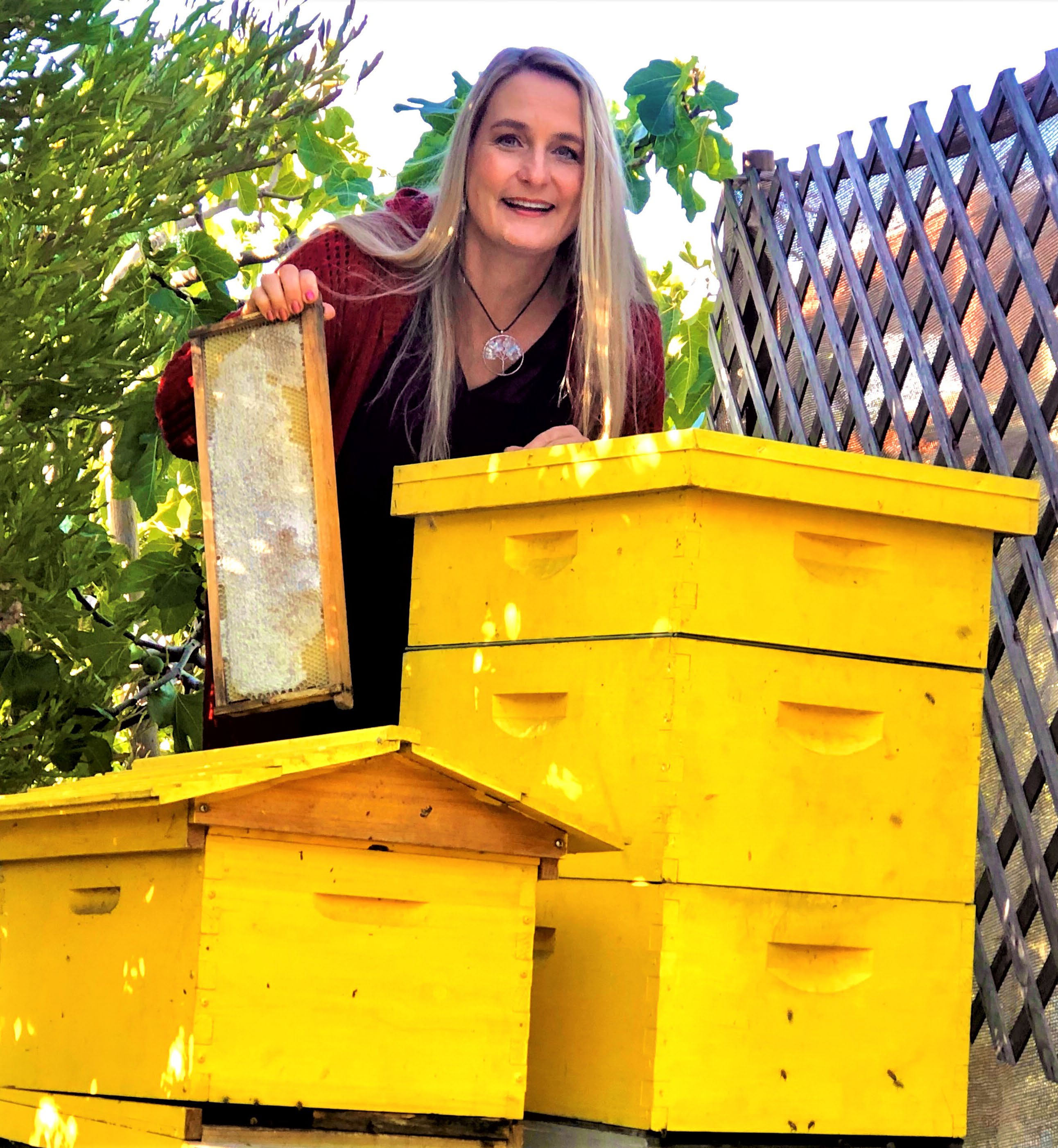 personnel, revenue and profit. My vision is to keep Gachina on the cutting edge of innovation and 'outside-the-box' thinking approach when it comes to plant health care and environmental protection.
Q: What strengths do you bring to your job that help you succeed in a male-dominated field?
In the landscape industry, more women are choosing the green industry as a viable career choice. Having different perspectives, sensibilities, and strengths can only enrich what we do day in and day out, as a professional and as an individual. I have noticed that teams with diversity are more creative and engaged and less boring and predictable.
I personally bring extensive horticultural knowledge and field experience. In addition to the BS in Agricultural Sciences, I obtained several certifications, such as Certified Landscape Technician, Bay Friendly Certification, Qualified Applicator License, Landscape Industry Certified Manager and LEED Green Associate, among them. To the technical skills, passion and assertiveness are delivered daily to the team. I do not give up easily, so I am always pushing myself and my team to find solutions that will benefit all the parties involved. A pronounced sense of the aesthetic helps me in the creation of gardens and habitats that the customers appreciate.
Q: What would you tell women who are thinking about a career in this industry?
I believe the landscape industry is a great fit for women because it creates beauty in the environment in which people live and work. It is a job that requires multitasking and great communication skills, qualities that I know women possess. The landscape industry needs more women because we are not only taking care of the environment, but we are able to nurture it. What we do out there has great relevance for the mankind's future. Landscapers make a difference any time they make decision on what tool to use or what product to apply or which technique to implement. Women, with their determination, strength and sensitivity can only enrich this industry and the teams they work with.
Explore More