Discover YOUR Ideal Career Path

If you are trying to figure out what to do with your life from a professional stand-point, you are not alone. Choosing a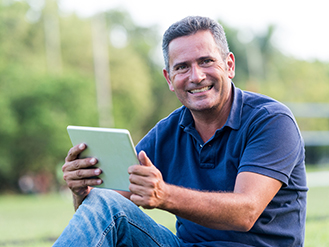 career path is one of the most difficult decisions you will ever have to make. Friends and parents often suggest careers that will support you well. Society tells you to do something you can be proud of. And of course, the old adage tells you to do what you love so you never have to "work" a day in your life. So how do you take all of that advice and turn it into something that promises to provide a meaningful career opportunity? The best advice is probably in the midst of all of that counsel but the first place to start in identifying your best career match is to look for clues around you about your lifestyle, interests, and passions.
Let's explore some questions to help determine if a career as a landscape professional might be right for you.
Do you like to be busy or do you prefer to do life at a more leisurely pace?
Landscape professionals are always busy! From entry level technicians to account managers and executives, there is a lot that fills each day in the green industry. Most professionals cite the importance of developing strong organizational skills for without them, they wouldn't be successful. Whether its landscaping maintenance or designing for installation or interfacing with customers, this is an industry for people who like to actively use their hands and minds regularly.
Do you like being outdoors or inside?
Most landscape professionals point to their love of the outdoors as one of the strongest contributing factors for their decision to pursue a career in the industry. Most talk fondly about their love of being outside, enjoying outdoor pastimes like hunting and fishing, and the disdain they imagine of working in the confines of four walls every day. Now some industry professionals do make the office their turf. Employees who support the business side of a company – bookkeepers, marketing specialists, human resource managers and administrative personnel – support the industry from the inside.
Do you like problem solving or prefer to leave the detective work to someone else?
Landscape professionals are, by nature, problem solvers. Technicians assess plants and identify solutions for to ensure their good health. Landscape architects and designers work with customers to solve site trouble spots. Project managers, crew leaders and account managers routinely deal with unexpected situations and navigate successful outcomes. Of course, company executives and business owners use initiative to try and prevent challenges but no matter how much proactive work is done, it is not unusual to have fires that need to be put out. Personal initiative and resourcefulness are highly desired in this industry.
Do you like working with people or prefer solo tasks?
While many people think the industry is all about plants, that's only half true – the other part is about people. Personal relationships are important in this business. From working as part of a team toward project implementation to interacting with customers to best understand their needs to managing relationships with business partners, people skills are one of the most important ingredients to business success.
Do you like making a difference or are you more passive?
Landscape professionals make a difference in people's lives every day. They make an impact on people – creating and maintaining beautiful landscapes that allow for appreciation, reflection, and stress-reduction. Their work also benefits the environment by providing oxygen, cleaning the air, and protecting water sources. This is a good industry for people who want to make a positive impact on the world around them.
There are a lot of other questions to consider as you chart your path for the future. Enjoy the self-exploration but one thing is for sure, if you like spending time outdoors or if you are passionate about nature and the environment, consider a career as a landscape professional.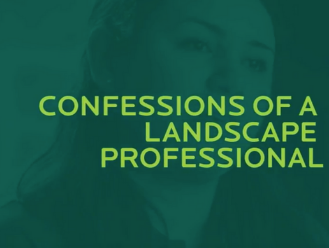 Click now to hear Silenia's story.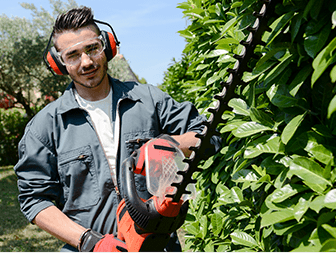 Testimonials from the Field
Testimonials from the Field
Learn why landscape professionals love what they do.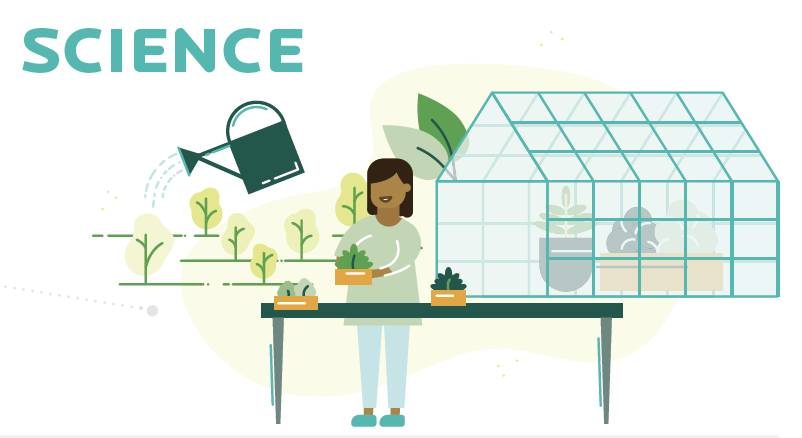 Discover STEM Careers
Discover STEM Careers
Whether you have a passion for science, technology, engineering or math, there's something for you in this industry. Learn how to pursue a rewarding, lifelong STEM career as a landscape professional!
Explore More