Landscaping Accounting & Admin Job Description
There are a variety of individuals who work in accounting and office administration, whose roles are essential to the success of professional landscape companies. These individuals are responsible for many of the in-office functions that make most any business operate – bookkeepers and certified public accountants (CPAs), marketing and human resource specialists, customer support representatives and office support personnel. These landscaping administration specialists work in a more traditional office environment than many of their peers who are outdoors for much of the day, yet many of them are outdoor enthusiasts themselves. Those involved with the administration of an office often remark on the spirit of teamwork that is unique to this industry and the family-feel that exists within so many of their places of employment. These professionals take great pride in being part of an industry that makes such a positive impact on the environment and in the lives of the customers they serve.
Landscaping Accounting & Administration Essentials
Typical Benefits*
Medical coverage
Dental
Paid vacation time 
Specific education requirements vary depending on the role, and many colleges and universities offer programs targeted to a range of jobs in the industry
*Median salaries and benefits should be used as a guide. Actual compensation is influenced by location, type of business, employee's experience, etc. and benefits vary among employers.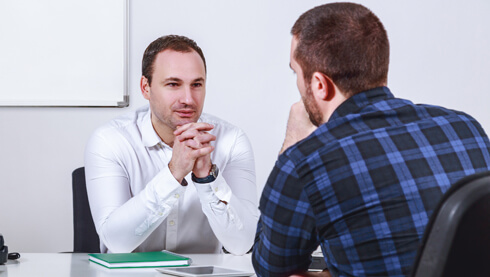 Erin McCutcheon, Chief Financial Officer
Erin found her way into the landscaping industry by luck. Now, she takes pride in knowing that each day she makes decisions that can improve the health of the company and therefore improve opportunities for other employees.